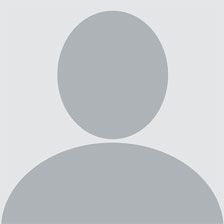 Gordon Scott
General Superintendent/ Field Operations Manager
Gordon Scott General Superintendent/Field Operations Manager Responsibility: Responsible for all project activities, scheduling of materials and manpower, including the coordination of subcontractors and suppliers. Further responsibilities include continuous cleanup of the site and safety awareness at all times throughout the duration of the project. Mr. Scott also works with the various owner's representatives and inspecting […]
Gordon Scott
General Superintendent/Field Operations Manager
Responsibility:
Responsible for all project activities, scheduling of materials and manpower, including the coordination of subcontractors and suppliers. Further responsibilities include continuous cleanup of the site and safety awareness at all times throughout the duration of the project. Mr. Scott also works with the various owner's representatives and inspecting agencies to assure quality control and code compliance.
History:
Mr. Scott has over 35 years of experience in the construction industry. An Army veteran Mr. Scott began working in the construction field in 1978. He began his career with Miner-Dederick Contracts as a Field Engineer and worked his way up the latter to Superintendent before leaving in 1995. During that time Mr. Scott was part of the team building a wide range of projects.
After leaving Miner-Dederick Mr. Scott started his own commercial construction company providing labor services to various types of projects from Apartments, to Senior Living Alzheimer's Care Facilities. Mr. Scott also provided turn-key construction of custom log homes.
During the time Gordon was working for his own company he worked with Nations on several projects as a consultant, superintendent and/or providing labor to the construction of various projects. Mr. Scott joined Nations Construction full-time in 2014 to oversee the construction of the Hamilton Apartments. He also supervises all superintendents and subcontractors on the projects.
Project Experience::
Greenway Plaza West Tower and Condo-2
Houstonian Condominium and Parking Garage
Rice University – Shepherd School of Music
Pin Oak Thoroughbred Horse Farm
Colorado Place Office Building
HISD School Renovations
Cy-Twombly Art Museum
Greenspoint Apartment Renovation
Vickery Towers
Gotham Condominium
Renoir Condominium
Grand Ducca Condominium
Cy-Fair High School
Lone Star Log Homes – Distributor for Jim Barna Log Homes