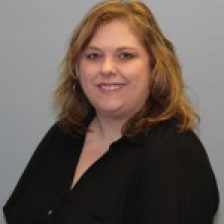 Judy Seigworth
Office Manager/Controller
Judy is primarily responsible for all accounting functions and daily operations at the main office.
Judy F. Seigworth
Office Manager/Controller
Responsibility
Judy is primarily responsible for all accounting functions and daily operations at the main office. She oversees a variety of project functions including generating billings, posting of receivables, inputing of payables and cash flow management. She also maintains the job estimates, general ledger, customer / vendor listings, job cost listing and cost codes. Provides weekly reports to management and project managers. Prepares quarterly financial statements. Processes payroll. Oversees the correspondence between clients and project staff and subcontractors.
Education
Bachelor of Business Administration in Accounting Degree,
Texas Tech University, May 1993.
History/Experience
Judy has been with Nations since 1999. She is a professional accountant with achievements in corporate financial accounting, general accounting, payroll management, governmental accounting, personnel supervision / training, and cash management. She has also worked on budgetary portions and assisted with writing of bids and proposals.
From 1997 to Spring of 1999 served as Assistant Controller for residential construction lender and mortgage company. Responsible for all financial statements, payroll, accounts payable, and lending activities for both divisions. Managed a construction lending portfolio consisting of 500 – 1000 properties at one time and served as main communication between company and lender.
From 1995 to 1997 served as Staff Accountant responsible for maintaining computer network and managing construction loan funding for a construction mortgage lending firm. She maintain their $25 million dollar loan portfolio and disbursements to the limited partner investors.
From 1989 to 1995 served as a Staff Account for Texas Tech University responsible for submitting government grant budgets, processing grant applications or bids, and payment applications for the grant expenditures. She handled technical writing of proposals and documentation for budget requests to the State of Texas Higher Education Coordinating Board for grants. This was accomplished while she was obtaining her degree from the university with a full course load.