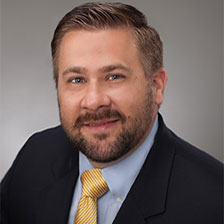 Michael Czapski
President
Responsible for overall management, supervision, construction and development of commercial and multi-family projects for Nations Construction and NCM Development. Michael is also a licensed Realtor and is in charge of acquisition for NCM Development.
History
Mr. Czapski has experience in many aspects of the construction process which include project management, supervision, contract negotiations, estimating, job cost, scheduling, submittal process, fast track projects, value engineering and construction management. Mr. Czapski has served as a Foreman and Assistant Superintendent for Nations Construction Management, Inc. part time from 2001 to 2005 while attending college.
In 2005, Mr. Czapski went to work for National Appraisal Partners as a Multi-Family appraiser. During this time he appraised over 300 apartment complexes valued at over 700 million dollars in the States of Texas, Oklahoma and Arizona. He also specialized in valuing Mobile Home Communities throughout the state and obtained is appraisal license during this time.
In 2006, Mr. Czapski went back to Nations Construction Management to work fulltime as a Project Manager specializing in Multi-Family Construction and Development.
Mr. Czapski has overseen the construction of more than 3,000 units totaling in over $300 million worth of construction costs. Mr. Czapski's real estate development has been focused on multi-family housing specializing in communities funded by the TDHCA tax credit program. He has lead in the ground-up development of over 600 apartment units.
In 2011 Michael Czapski started Nations Construction, LLC to focus on residential projects. The residential division focuses on high end custom homes and multi-family construction. Michael serves as the President of Nations Construction, LLC and is responsible for overseeing all construction and development aspects of the company.
Education:
Bachelor of Business Administration in Finance with a Real Estate Concentration, Texas Tech University, May 2005
Texas Licensed Real Estate Salesperson, 2012
Selected Project Experience:
Multi-Family:
Legacy at Arts Central, 303 units, Oklahoma City, Oklahoma
$ 24,900,000
Mansions at Turkey Creek, 252 units, Houston, Texas
$ 17,400,000
Mansions at Hastings Green Family, 230 units, Houston, Texas
$ 15,600,000
Mansions at Hastings Green Senior, 252 units, Houston, Texas
$ 15,200,000
Spring Ridge Apartments, 256 units, Shreveport, Louisiana
$ 18,160,000
Mansions at Texas City, 240 units, Texas City, Texas
$ 14,300,000
Residence at Riverdale, 124 units, Little Rock, Arkansas
$ 9,346,000
Lincoln at Central Park II, 432 units, Oklahoma City, Oklahoma
$ 27,800,000
Estate Villas at Krum, 140 units, Krum, Texas
$ 9,730,000
Village at Lakewest, 360 units, Dallas, Texas
$ 19,840,000
Legends at Cinco Ranch, 180 units, Katy, Texas
$ 13,200,000
Bowie Gardens, 86 units, Brownsville, Texas
$ 6,500,000
Weslaco Hills, 120 units, Weslaco, Texas
$ 9,100,000
Emory Senior Living, 102 units, Lubbock, Texas
$ 6,650,000
Institutional / Industrial / Schools:
Jerry Rawls Golf Course, Turf Care Center, and Ag Relocation, Lubbock, TX
$ 700,000
ACS/UPD Fence Relocation at Texas Tech, Lubbock TX
$ 130,000
Texas Department of Criminal Justice Montford WRMF Expansion, Lubbock, TX
$ 4,200,000
Light Commercial:
East Side Lofts Parking Garage
$ 670,000
Residential:
Stoneview Subdivision, Lenaxa, Kansas
$ 1,300,000
Medical:
Mentis Neuro Rehab Center, Houston, Texas
$ 2,200,000
Stonegate Cypresswood, Houston, Texas
$ 7,340,000
Remodel Projects:
Sage Crossing Apartments, San Antonio, Texas
$ 2,200,000
Premier at Woodfair, 408 units, Houston, Texas
$ 15,680,000
Development Projects:
Bowie Gardens, 86 units, Brownsville, Texas
$ 6,500,000
Weslaco Hills, 120 units, Weslaco, Texas
$ 9,100,000
Emory Senior Living, 102 units, Lubbock, Texas
$ 6,650,000